Have you wondered what the difference is between a nutritionist vs dietitian? We're here to explain! If you can remember this phrase, it'll clear things up: all dietitians are also nutritionists, but not all nutritionists are dietitians. You know, it's kind of how all cacti are considered to be succulents, but not all succulents are cacti.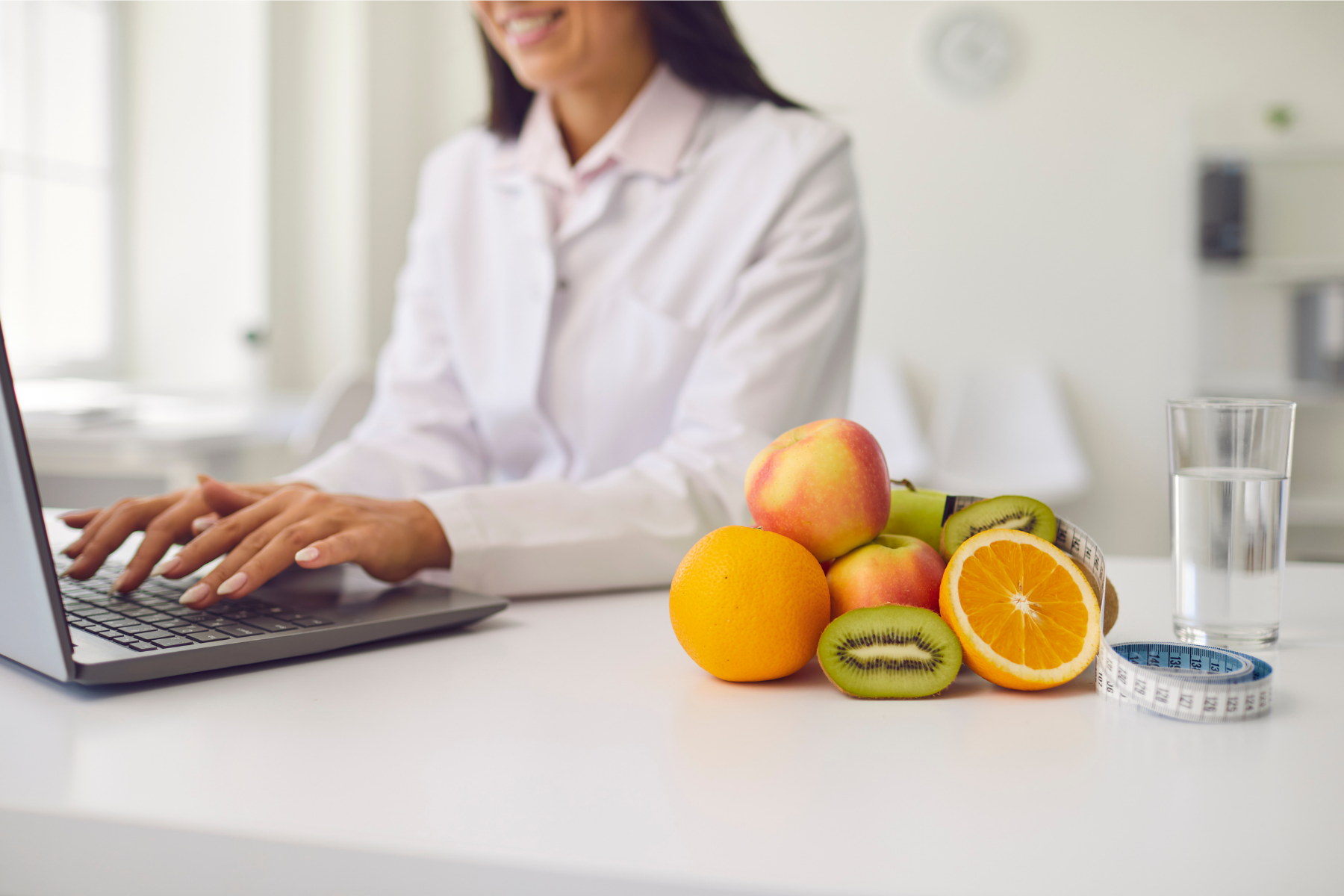 Technically, the full title for a dietitian is Registered Dietitian Nutritionist (RDN). Some choose to use the abbreviation RDN, some just use RD. Either way, both signify a registered dietitian nutritionist. Below, we will point out the main differences between dietitians and nutritionists. We'll start with the educational differences:
A Registered Dietitian has:
Completed a

minimum

of a bachelor's degree accredited by the Accreditation Council for Education in Nutrition and Dietetics, also known as the ACEND. (A master's degree will be required beginning in 2024 for future RDs to be.)

Earned a verification statement from a Didactic Program in Dietetics (DPD) after completing the necessary courses through the bachelor's degree. 

Finished an internship of at least 1,200 hours under supervision from other licensed dietitians and professionals.

Passed an exam made by the Commission on Dietetic Registration (CDR) to officially become an RD.
A Nutritionist has:
Not been required to do any formal training
Potentially completed anywhere from a 1-week online course to a master's degree or Ph.D. in nutrition. (No specific training is required to call yourself a "nutritionist.")
Quite possibly decided to just call themselves a nutritionist without any training. (We all eat, right?)
Now, we must clarify that there are some nutritionists that are more legitimate than others. We definitely don't mean to rule out nutritionists that are not dietitians. Some of them have Ph.Ds or Master's degrees, and they really know their stuff! For example, a certified nutrition specialist (CNS) has a certification in nutrition concentration and has been certified by the Board of Certification for Nutrition Specialists. These are the most highly qualified nutritionists besides registered dietitians. These individuals must attain:
A Master of Science or doctoral degree in nutrition or a related field
35 hours of relevant coursework in personalized nutrition
1,000 hours of supervised practice experience
Five BCNS personalized nutrition case study reports
Job responsibilities
Dietitians and nutritionists have different responsibilities depending on their environment. There are certain things that a dietitian can do that a nutritionist cannot. We'll go over those next.
Registered Dietitians
Work in clinical (hospital), long-term care, school, food-service, and private practice settings.

Use evidence-based information to advise clients/patients

Create unique, individualized diet plans based on what an individual needs.

Cater to food allergies or intolerances and other preferences.

Teach all individuals or populations about nutrition related to diet and health conditions.

Diagnose eating disorders.

Help treat chronic or other illnesses with diet and lifestyle interventions.

Work with individuals with diabetes, high blood pressure, polycystic ovary syndrome, and various of other medical conditions

Collaborate with a variety of medical and health specialists

Perform nutrition-focused physical exams to identify nutrient deficiencies and/or malnutrition

Assessments on patients/clients to identify nutrition needs.
Receive reimbursement from insurance for services.
Nutritionist
What can a nutritionist do?
Work in clinical settings like hospitals, local health departments, school districts, and private practice facilities.

Offer general good nutrition practices with food and health

Focus on behavior change 

Create general meal plans

Work with sports organizations and researchers
What are the limitations of being a nutritionist?
Nutritionists are not allowed to offer specific nutrition counseling 

They cannot diagnose or treat medical conditions

Insurance will not cover or reimburse them for services
Conclusion
We hope this answered your question! When working with a patient and catering to their specific needs, it's best to contact a dietitian for individualized advice. There is an abundance of information out there. When deciphering the right information for you, we recommend you work with a health professional like a registered dietitian. Contact us if you need any help!