If you live in Arizona, I'm sure you are over this heat! Instead of becoming besties with the ice cream man, get creative with some tried-and-true alternatives.
Refreshing Recipes That Are Healthy, Too!
Frozen grapes
Drop everything you are doing and go to your kitchen or to the nearest grocery store right now. Take the stems off your grapes and toss them in your freezer for at least 2 hours. You will NOT REGRET IT.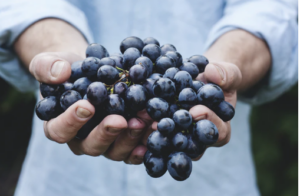 These are so simple and delicious you will forget you are eating a grape. For little kids, it may be easier and safer for your fingers to cut them in half before placing in the freezer
Froyo your way
I love this idea because it's so versatile and personalized to your taste and whatever is in the pantry. All you need is some yogurt, frozen fruit, and a sweetener of choice. Combine in a food processor and blend until creamy.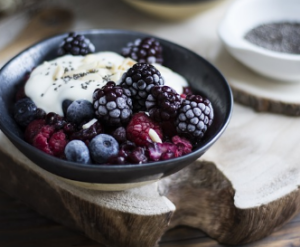 My go to is Fage Greek yogurt, frozen peaches, and agave syrup. If you only have fresh fruit on hand, just throw in the freezer and enjoy a couple hours later.
Popsicles
Here's another super personalized recipe. Grab or order a popsicle mold and blend whatever fruit you want with some sweetener of choice.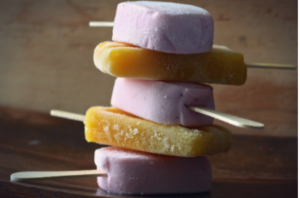 I love to do blueberries, lemon juice, honey, and a little bit of Greek yogurt for some added creaminess and protein. Freeze until hardened and enjoy! 
Watermelon juice
Have some leftover watermelon from your BBQ over the weekend? Blend it up until there's no more chunks. Strain the watermelon to get out any leftover pulp.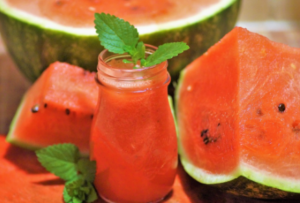 Add some lime juice, muddled mint, sweetener of choice, and some water. Play around with your sweet preference. 
Pro-tip: Make this into a refreshing mojito – just add some white rum!  
Chocolate covered bananas:
This one takes a little more planning ahead but is great on those hot summer days. Peel your bananas, lay out on a tray that will fit in your freezer, and put a popsicle stick through the bottom. Freeze for at least 6 hours. Melt chocolate of choice in a bowl and roll the frozen bananas in the chocolate.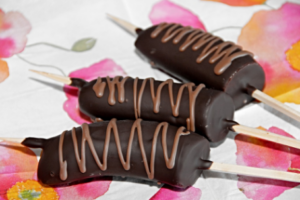 Add sprinkles or nuts around the chocolate covered banana if desired and put back into the freezer for at least one hour. This is a great recipe to get kids involved!