Many people wonder whether taking a dietary supplement is a good idea or not. If this is you, you may also have wondered which supplement is right for you. With so many products and claims out there, it can be difficult to know whether what you're taking is actually beneficial. Let's talk about what to look for in a supplement, which supplements we recommend to the clients who see us, and how supplements can be beneficial.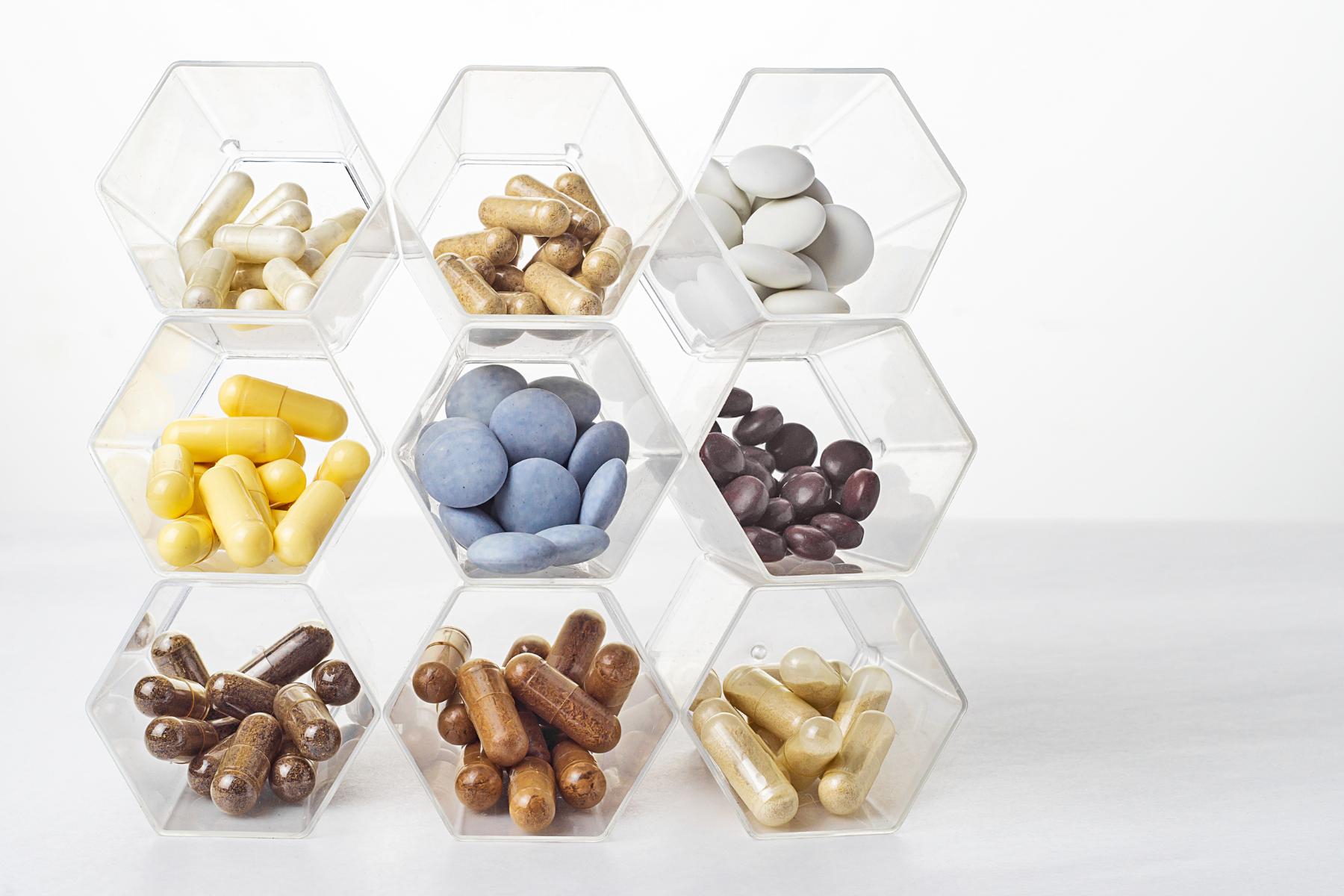 What to look for in a dietary supplement
The supplement industry is not regulated by the FDA. This means that companies can say their products help people lose weight, stop hair loss, have more energy, and so on, without providing proof that these claims are true. So does this make all supplements a lie? Of course not! Luckily, there are companies that have their products third-party tested, meaning the quantity of each listed ingredient and nothing unlisted is actually in the product.
When in doubt, always do your research to verify that a product you are buying has been third-party tested. Another way to know if the product contains what it says it has is to look for the USP Seal. This seal is provided by the United States Pharmacopeia, which is a nonprofit organization that confirms the potency and quantity of ingredients in its approved products. This seal can be found on products sold in grocery stores and neighborhood pharmacies. Another option to find third-party tested products is to look on the NSF Certified For Sport website. This is a third-party testing company that tests for banned products that athletes need to avoid. 
What do we typically recommend?
We believe that taking a supplement that can greatly impact our health before the use of medications with harsh side effects is one of the best things we can do for ourselves. Of course, supplements will not always be the best option based on the condition. Depending on the goals of the client, their health concerns, and after loads of research showing the efficacy of these products, we will specifically recommend the ones that have been third-party tested. Some supplements we've recommended to our clients include berberine, magnesium citrate, magnesium glycinate, niacin, prebiotics, and probiotics, among many others.
What does a dietary supplement do:
Berberine has been shown to work similarly to Metformin (a drug used to manage diabetes), which helps lower A1C levels. It can also help lower cholesterol levels.

Magnesium is an essential component in our bodies that many people struggle to get through their diet. Magnesium citrate specifically helps prevent constipation and should only be used temporarily. Magnesium glycinate helps with the metabolism of carbohydrates, which helps keep blood sugar levels within a normal range. It can be beneficial for people with diabetes. (It can also improve sleep!)

Niacin is another vitamin that helps with food metabolism. It has been shown to reduce cholesterol levels in people with high cholesterol. Some people prefer to use niacin before being put on statin drugs to help lower their cholesterol. 

Prebiotics and probiotics help promote gut health, which has been linked to positive effects in digestion, improved leaky gut, improved sleep and energy, improved skin conditions, and improved food intolerances.
We recommend speaking to a professional before supplementing with certain products as they may have drug interactions or may not be best for all health issues. 
If you're looking for a way to help alleviate health conditions or symptoms, set up an appointment with one of our providers today! We will work with you to find the best nutritional care possible based on your needs.