If you've been outside at all lately, then you probably already know that this AZ summer heat is not here to mess around! Whether you're simply walking to your car or watering your garden, the heat can get unbearable really fast. Not only is the heat affecting your day-to-day activities, but it makes it even harder to get your daily movement in – especially if you're someone who enjoys the outdoors. Many people tend to stay indoors when it starts getting hot out and don't get much movement in as they usually would. If you're looking for ways to boost your movement this summer but want to avoid the heat as much as possible, then keep on reading!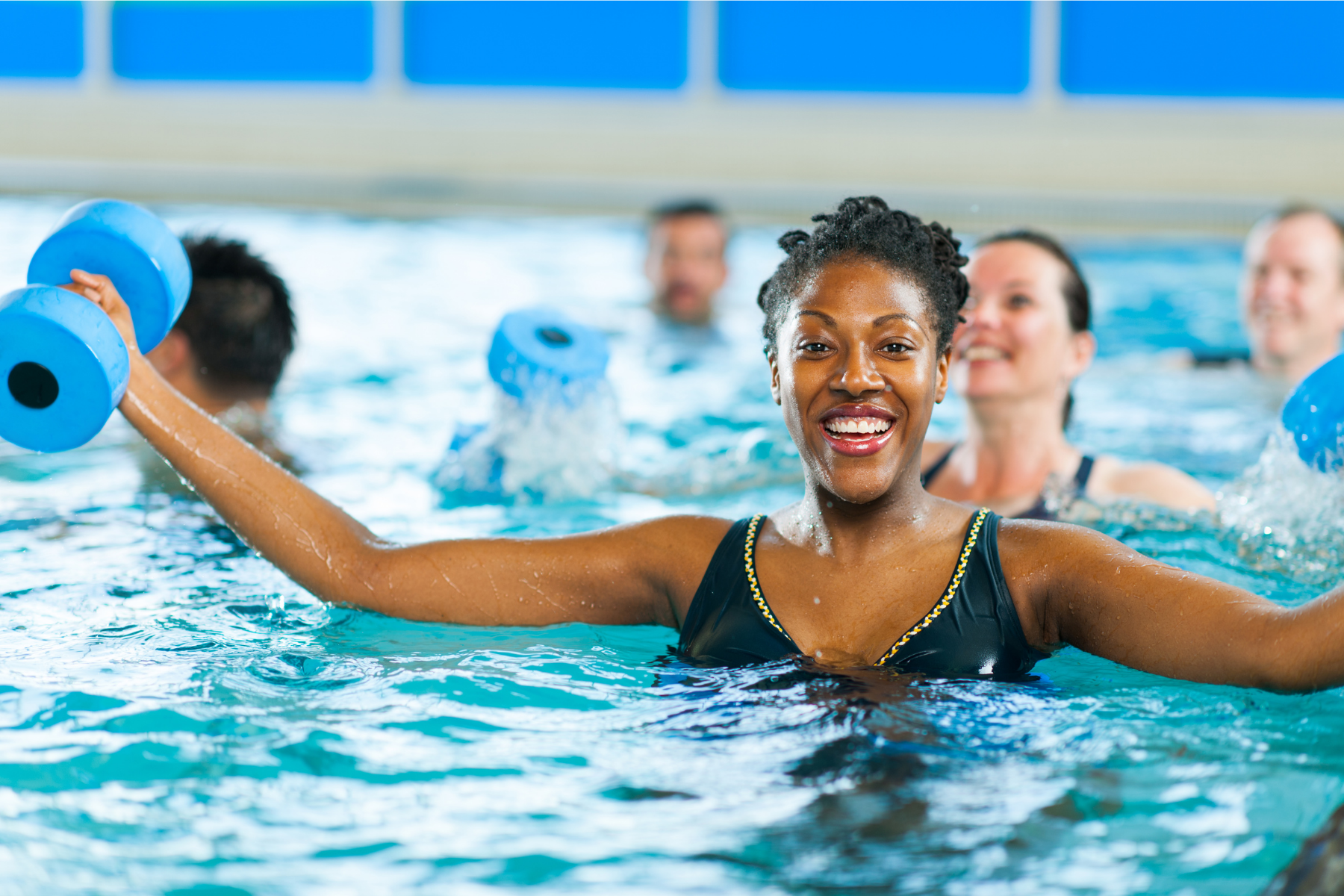 Water Aerobics:
Let's talk about water aerobics. If you haven't heard of water aerobics, you're missing out on a really enjoyable workout. Whether you want to avoid the crowded gyms during the summer or if they're simply not your style, a water aerobics class may be a good option for you.
Water Aerobics is done in waist-deep water and includes resistance training and aerobic endurance in an enjoyable atmosphere. The City of Mesa provides water aerobics classes throughout the week in different pools throughout the city. If you have your own pool or access to a community pool, you can try some water exercises on your own. Just be sure to look up some water aerobic exercises that you feel you can handle. 
Paddleboarding or kayaking:
Pools aren't your thing? Try paddle boarding or kayaking in the Salt River or Tempe Town Lake. Wherever you choose to go, make sure you have these basics down before you try paddle boarding: know how to swim, practice on solid ground, start on your knees, and keep a wide stance. These few things will help get you started with paddle boarding, but as always, be sure you can handle the water you're going into beforehand.
If you're looking to go kayaking in the Salt River, you'll have to do a little more planning. Learning how to kayak is pretty easy, so don't be intimidated by this sport! If you're considering a kayaking trip to the salt river, check out kayakingthesaltriver.com for updated information on how to navigate the waters.
Visit a Recreation Center
If you're looking for a fun activity indoors, look to your local recreation center, as they tend to offer a variety of classes for all age groups. You can take it easy with yoga or meditation, or pick up the pace with Zumba or kickboxing. Check your local city's recreation website to learn more about what is offered near you. View some of the City of Mesa's recreation centers here.
Take a stroll
Gather family, friends, or neighbors to take a stroll with you in the morning or in the evening! Go for a bike ride or just take a long walk. Try exploring different neighborhoods, parks, or other new areas to keep things interesting. This will allow you to get some daily movement while staying connected to those who matter most to you.
Take a Walk Through the Mall
If you live in the Phoenix Valley then you know where to find an indoor mall! Indoor malls are air-conditioned and provide lots of space to walk, plus stairs to get an extra workout. We know lots of ladies that get together with a friend or two and walk laps in the mall. Give it a try! Just try not to get too distracted looking at all the fun merchandise. 😉
The Bottom Line
After living in Arizona for a while, you may have already figured out that early mornings or late evenings are some of the best times to get your outdoor activities in. No matter what you choose to do, make sure you are drinking plenty of water throughout the day since that summer heat can dehydrate us all pretty quickly!